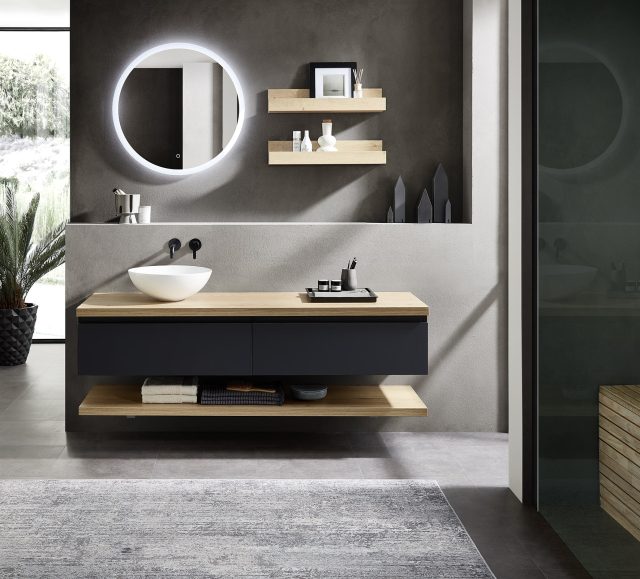 Bathroom furniture
Bathroom furniture, the face of the bathroom!
With our bathroom furniture line you opt for over 40 years of experience of working with Dutch, German and Italian manufacturers in the field of bathroom furniture. We started with storage space and we have developed that further into a nice sleek design with storage space.
In our showroom you will find ready-made sets which are quickly available, from high-gloss white to wood colors, with mirror or mirror cabinets. In many different sizes and colors. Because the manufacturer already prepares these sets in advance, they are often offered at very attractive prices and delivery times.
Also for the smallest room in our house, the toilet room, to the larger bathrooms!
If you cannot find a solution with such a set, we will put together the ideal bathroom furniture together. With different materials, surface-mounted basins, built-in washbasins, etc. in different price ranges.
We draw this as precisely as possible in our 3D program, along with the entire. Bathroom, so that you get a nice picture of your new bathroom. Because no bathroom and bathroom wish is the same.
So immerse yourself in our bathroom furniture range in our 1500M2 large showroom!
---