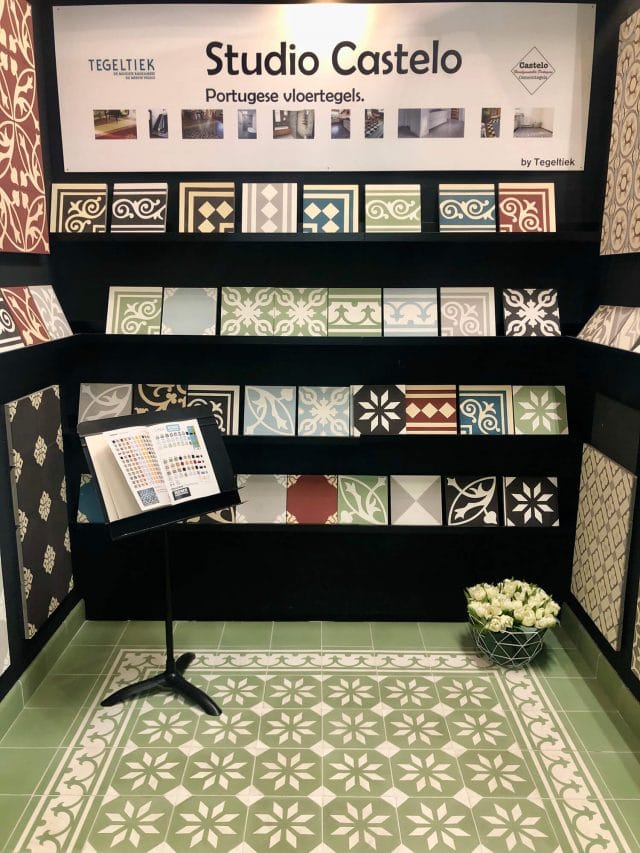 Geef sfeer aan uw woning met de handgemaakte Portugese cementtegels van Castelo. De look en feel van cementtegels zijn ongeëvenaard en daarom ook zo geliefd. Binnen onze collectie kunt u kiezen uit honderden kleuren en designs die u los kunt gebruiken of met elkaar kunt combineren tot prachtige patronen. Omdat wij uitsluitend hoogwaardige materialen gebruiken gaan onze tegels honderden jaren mee. Vandaar dat u, alleen bij Castelo, een levenslange garantie op slijtvastheid krijgt.
Portugese tegels voor iedere ruimte.
Van de keuken tot de woonkamer en van de badkamer tot het terras. Portugese tegels kunnen werkelijk overal gelegd worden. Heeft u al een idee of ontvangt u graag deskundig advies? Samen met u maken onze designers een ontwerp zodat u een duidelijk beeld krijgt van het beoogde eindresultaat.
Daarna kunt u kiezen, of dit ontwerp in eigen beheer uitvoeren met tips en trucs van ons om te helpen, of onze specialisten voeren het uit, van aanvoeren van de tegels, tot de uiteindelijke nabehandelingen, noodzakelijk bij deze tegels! Dan bent u verzekert van het mooiste resultaat.
---